Dear Friends, 
Classical Sound is a non-profit 501(c)(3) musical organization dedicated to presenting live, small ensemble concerts featuring world-class musicians, performing both Classical and Pop music at venues throughout Williamson County and Central Texas.  
 
We are delighted to announce the 2022-2023 season of concerts made possible through the generous sponsorship of Dr. Ellsworth Peterson and the Georgetown Festival of the Arts, and Robert M. Tiemann and Carrie Parker Tiemann.  
 
This season of Classical Sound includes our three "Season Series" concert pairs, and the Classical Sound February Fundraiser and Reception. Venues in Georgetown, Round Rock, Pflugerville and Austin will all host concerts this season including 3 different performances at the beautiful new Draylen Mason Music Studio at KMFA kmfa.org 
 
Come and experience for yourself what is so exciting about chamber music - the joy of hearing the best music written for small ensembles by the world's greatest composers, and the opportunity to be with people who love music the same way you do!  
 
Thank you for visiting classicalsound.org and thank you for any financial support you can provide for these concerts. Your tax deductible contribution of any size will be most appreciated. With the exception of the February 25, 2023 Fundraiser with Matt Herskowitz, all Classical Sound concerts are free to the public and supported by donations from our generous patrons. Click on the eventbright link below to make a donation to Classical Sound or reserve your seat for the February fundraiser. You can also mail your check payable to Classical Sound, Inc., c/o Bruce Williams at 11023 Hard Rock Rd., Austin, TX 78750 
We look forward to entertaining you!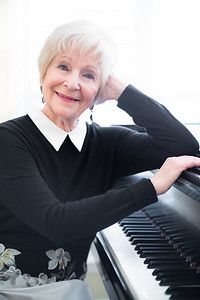 Toby Blumenthal  
Artistic Director/Steinway Artist  
Classical Sound